Human beings have always been concerned about weather since the beginning of the first civilizations. Especially when humans got the knowledge of cultivation and started farming different kinds of eatables in order to sustain their livelihood, getting information on weather has become tremendously important that help us in taking precautionary measures.
Fast forward to the present time, the condition remains the same. People, especially farmers, are still concerned about weather information and other weather-related details. But the number of people who are concerned about weather is not just limited to the farmers, daily office goers, sports officials, school children, even government officials get concerned over weather information. And this shows us the importance of weather information in our daily lives.
As a solution to the above-mentioned complexities and raising awareness on weather updates, we need to display live weather updates and information on television screens. If we follow the television approach, then people who come across television screens can easily get the weather information and updates without being or feeling interrupted in their work or entertainment.
Why choose a real-time weather display on television?
Weather is ever-changing, and it becomes difficult to work outside if you are not prepared for it. More than 1.7 billion people globally have a television in their homes, and it is also estimated that by 2026 the number of television viewers will increase to 5.68 billion, and this is the perfect opportunity to make people aware of the weather updates using the television screens solely.
You can display live weather updates and more information on temperature, humidity, probability of rainfall etc. using a simple tool like Dynamic PowerPoint's Real-Time Weather Display. PowerPoint plugins are a new and creative way to show live weather updates and information on the go.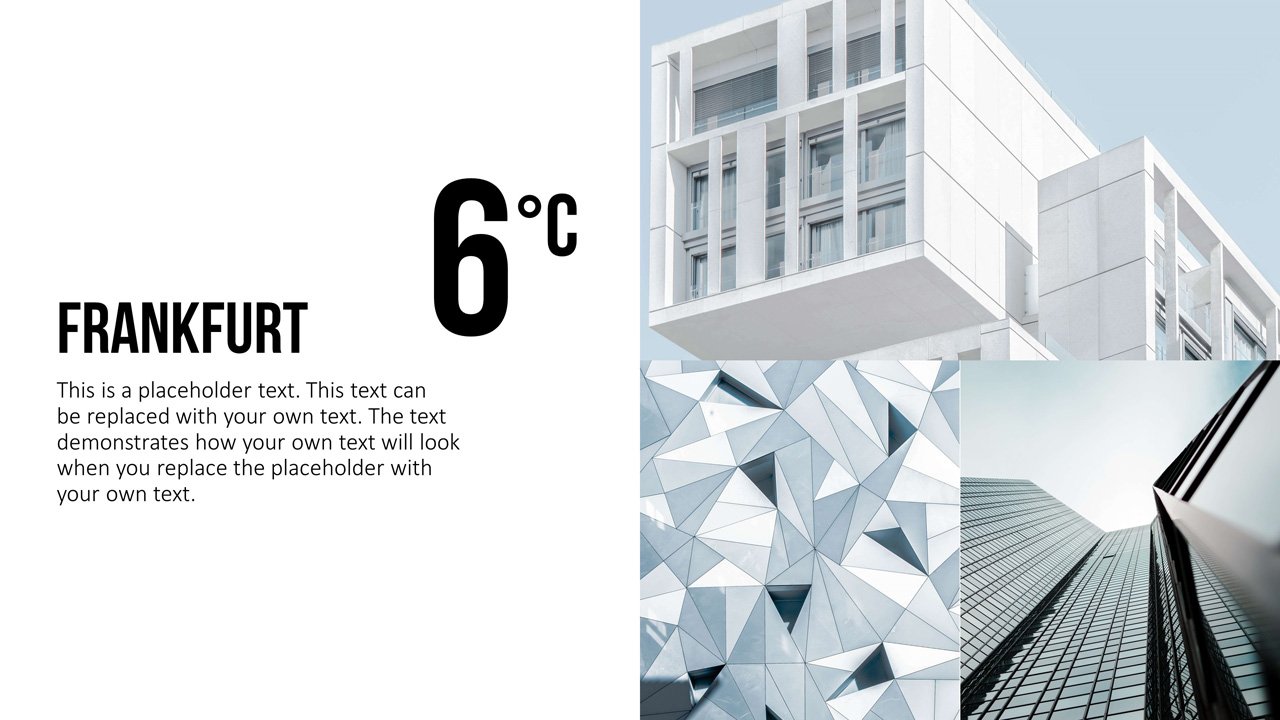 ​Why use Dynamic PowerPoint's Real-Time Weather Display?
There are more than a single reason why you should choose Dynamic PowerPoint's Real-Time weather Display. Let us look at the reasons below:
Easy to use and configure
One of the most prominent issues while installing a new system is getting a hold of the technology and understanding it. The process can be complex simultaneously it can take some practice, time and effort to get a complete grasp of the technology. But with Dynamic PowerPoint, it is not the case at all. The real-time weather plugin of Dynamic PowerPoint is really easy to set and configure. Moreover, it does not matter whatever screen you are using, you will be able to display the weather updates with ease.
Display weather information from anywhere at any time
One of the top features of Dynamic PowerPoint is that its plugins are visually stunning and flexible with the system. Whatever setting you choose, you can smoothly place the weather information and updates. The information can be gathered from anywhere in the world, so if you are planning to install a TV screen with weather information on airports, you can easily do that with ease. If you are using the same for your office or home, you are also free to do so.
Constant updates on real-time information
With the Dynamic PowerPoint weather plugin, you will get the latest and real-time (live) information on the weather of any location. If there are any changes in the atmosphere or if there is any probability of rain, then the information will be automatically updated on the screen. Therefore people can use that day's weather forecast before going somewhere or planning something for the day.
Nowadays, even though we do not put much emphasis on the importance of weather updates and forecasts in our daily life because we are extremely busy with other matters, knowing today's and tomorrow's weather forecast can inevitably help you out with your future planning. So if you want to organize an uninterrupted schedule (uninterrupted by nature), then you can use the weather plugin of Dynamic PowerPoint to assist you in the preparation.
Display live weather info on your TV