We all have come across a perfect example of a good marketing strategy where we see countdowns and timers for the arrival of something new (it can be a certain product or service, movies, series, luxurious item, etc.) to the market. These countdowns and timers per se are used to create curiosity among the general public or the target audience. It is also part of the marketing strategy where creating hype and surprising the audience is the biggest element. For example, in the gaming industry, the crypto industry use timers to create hype before releasing a new game or a new crypto coin. Sometimes OTT platforms, YouTube channels also do the same before releasing new content.
But have we ever wondered how it is done? The trick behind these cool timers is that they can be created using Microsoft PowerPoint and some additional tools such as Dynamic PowerPoint's Time Plugin.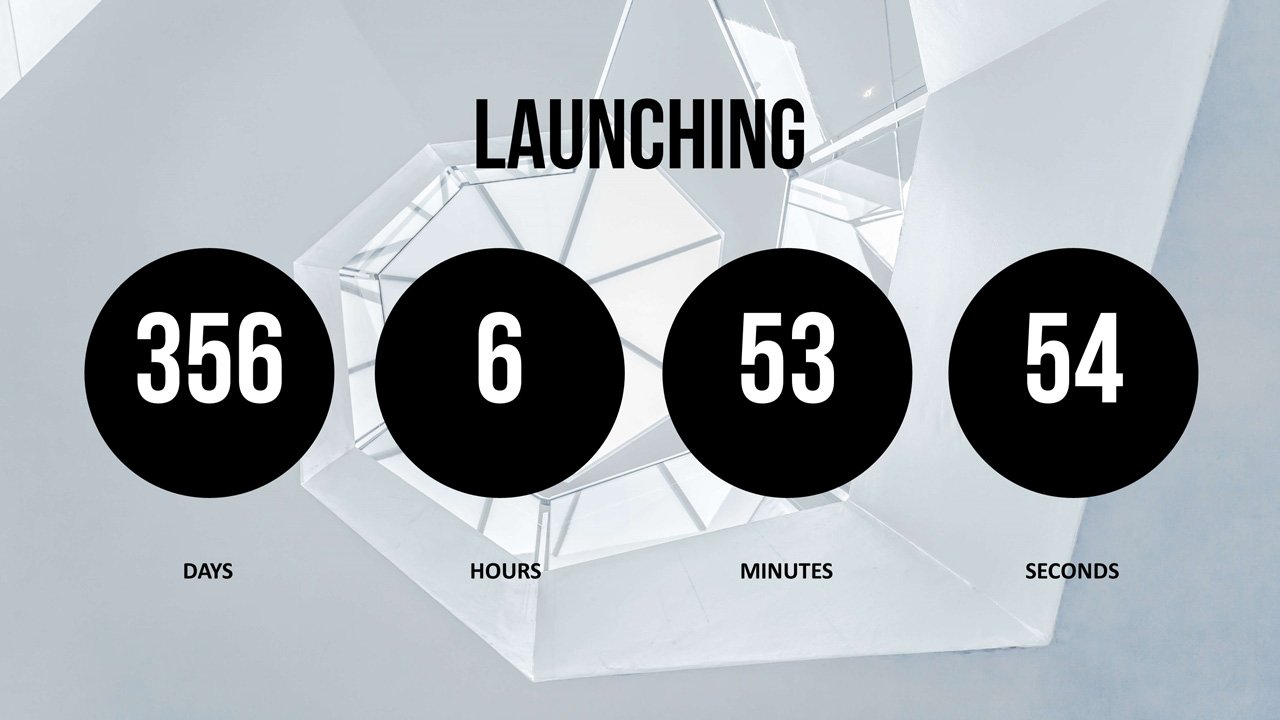 Usage of Countdown Timer in real life
There is countless usage of Timers in real life. You can use the countdown timer in PowerPoint for various purposes. If someone is opening a long-awaited retail store, mall, waiting for any special event, programs, New Year or even Anniversary. Microsoft PowerPoint itself doesn't offer this particular feature, but with the add-on of Dynamic PowerPoint's Time Plugin, you can add a timer in your creative process. Microsoft PowerPoint will enable you to address the textual and graphical figures of the whole presentation, and the countdown will be enabled by the Dynamic PowerPoint's Time Plugin.
The timers can also be used in corporate sectors and events management systems to keep track of time. Time is an important aspect of human life and keeping track of it is also essential. Dynamic PowerPoint can help you do so while you create an amazing countdown presenter for your work. With the help of timers, you can generate extreme curiosity among the general public or your target audience. You can also use the tool for displaying other information such as product information, advertisements, etc.
How the Timer can be inserted and used in PowerPoint Presentations
If you want to make your presentation more dynamic and add special elements, then adding a timer can be a good choice for you. There can be multiple use cases for timers apart from advertisements such as exercise, brainstorming sessions, breaks, live poll sessions. You can create your own presentations in Microsoft PowerPoint and add a countdown timer in it with the help of the Dynamic PowerPoint Time Plugin. Let us discuss the method to generate a countdown timer in a PowerPoint presentation using this simple method.
First, create the shape for your presentation
To create a proper background for your presentation, you need a space in which you can work and adding the shapes from the insert tab can be the beginning of it. Choose the particular slide where you want to add the timer and choose a proper shape for that slide.
Add a suitable animation
Sometimes to bring some charismatic element into the presentation, some users add animation, which brings movements in the slide. The "Fly Out" option from the "Add Animation" is an ideal form if applied for countdown timers. You can also add other animated effects to your presentation.
Select the duration of your timer
You can select the duration of your timer from PowerPoint, which also has its limitation, or you can use Dynamic PowerPoint's Time Plugin, which is best suited for multiple purposes.
Add design elements in your presentation
After you are done with all the previously mentioned steps, you can add other design elements and customize the presentation timer according to your need. You can change colors or look for the best-suited backgrounds for your presentation.
Microsoft PowerPoint is an amazing tool for reporting, presentations and more, but with the help of app-enabled add-ons, the presentations can become much more relevant and real. Dynamic PowerPoint's Time Plugin is the type of add-on that works best with Microsoft PowerPoint and can let you do more than what is precedent. If you are looking for such an optimal timer for your presentation and other such displays, then you should definitely opt for Dynamic PowerPoint's Time Plugin.
Display countdown timers on your TV